Atlanta Stove Works Sportsman Grill Cleaned Reseasoned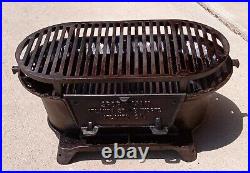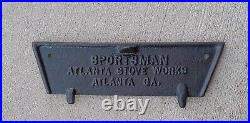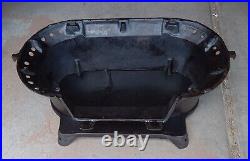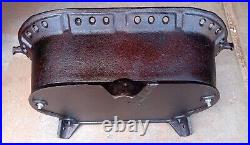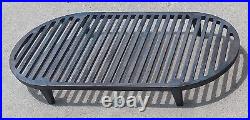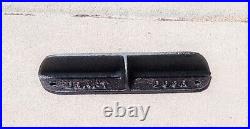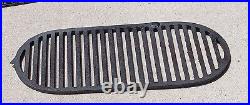 Atlanta Stove Works Cast Iron Sportsman Grill Made in 50's. Taken apart and cleaned then reseasoned with Crisco. Turned out nice and black. All the parts are there.
One crack on base and one very small crack on charcoal grate does not affect use or looks. Both were reinforced with JB Weld High Heat. I replaced one of the holders on the front door with JB Weld and you can't see it. Grill will last a lifetime if it is cleaned and reoiled after each use.