- Cast Iron Fajita Skillet Set Pre-Seasoned with Wooden Base and Mitt Create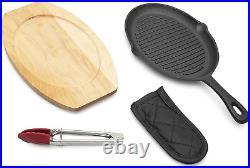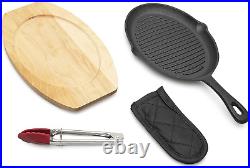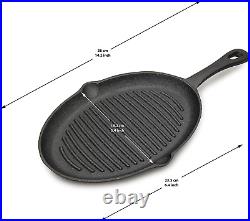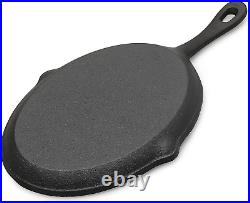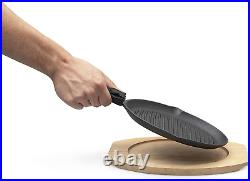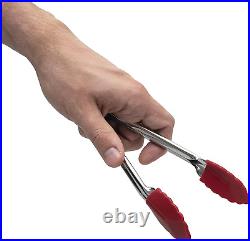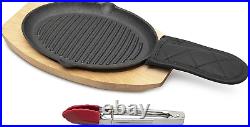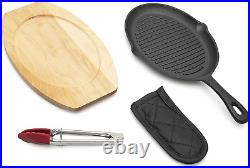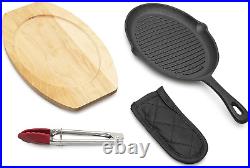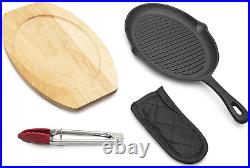 Restaurant quality cast iron fajita skillet set with wood trivet base, quilted handle mitten - complete with 7 Inch duty tongs. Premium durability, retains heat and keeps food hotter longer, ridges for perfect searing, keeps food above grease. Multipurpose - use for Mexican chicken, steak, shrimp, vegetables, fish, and more - two lips to drain unwanted fat. High quality wood trivet base to protect table tops and counters, ideal for food presentation, oven safe to 450 degrees.
Commercial grade 7 tongs included - scalloped silicone head for grip and control, locking mechanism, dishwasher safe.