Cast Iron Hanging Fireplace Griddle Swivel Handle Gatemarked 12B Antique 1800's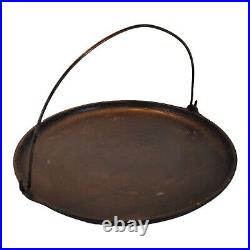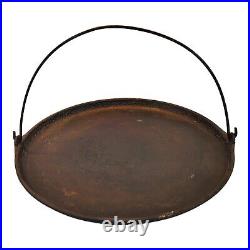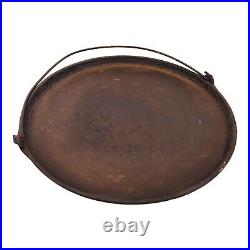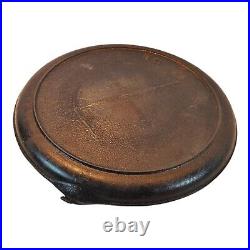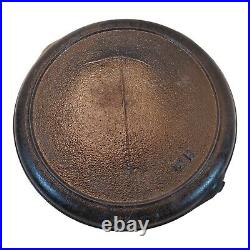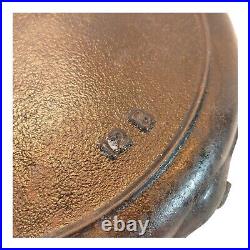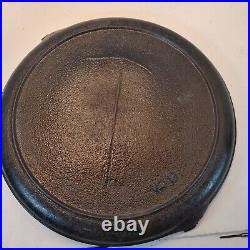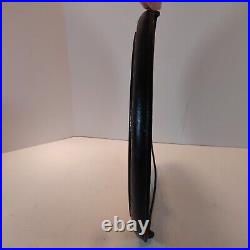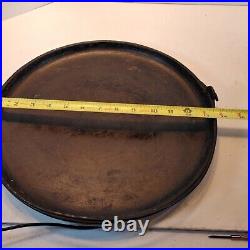 This vintage cast iron skillet/griddle is a unique piece that will make a great addition to any antique kitchen collection. The round shape with a diameter of 12 inches and a thickness of 1/2 inch is compatible with fire stoves and features a swivel handle for easy use. The skillet/griddle is gatemarked and has a beautiful black color with a surface coating of cast iron. The set includes the skillet/griddle, which is an original and unbranded piece from the 1800s, and it is oven-safe. The material is cast iron, and it weighs around [insert weight]. This item is perfect for collectors who are looking for authentic and rare antique cookware. Early to Late 1800's time period. This is an educated guess by myself and others. As there are no Markings indicating who made this item, I can not guarantee its original or approximate date of orientation!
I strive to take excellent pictures and describe items as thoroughly and accurately as possible, but please don't hesitate to ask any questions that you may have. I strive to make "you" the customer happy with the quality of the item and the service I provide! Don't hesitate to make me an offer!