CHF Chicago Hardware Foundry Hammered Nickel Plated Cast iron Chicken Fryer Set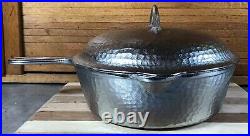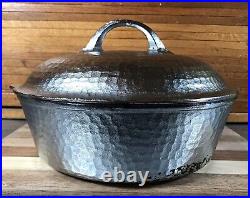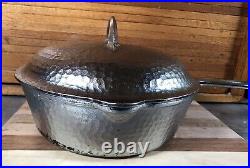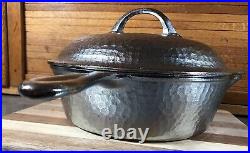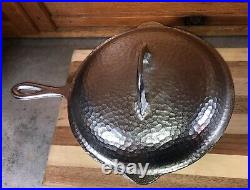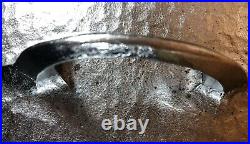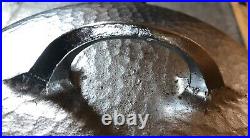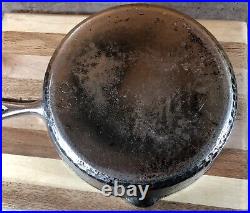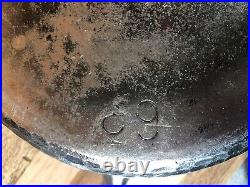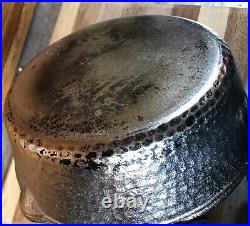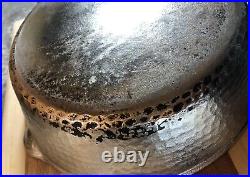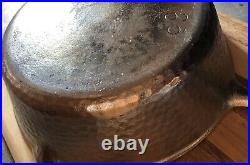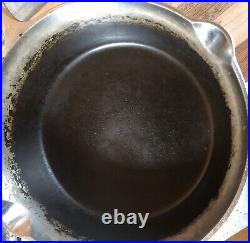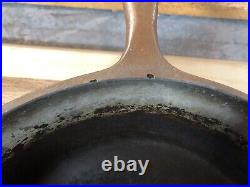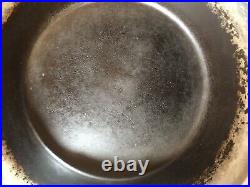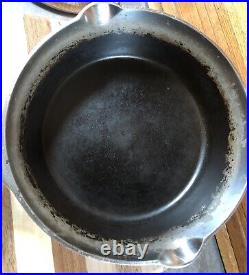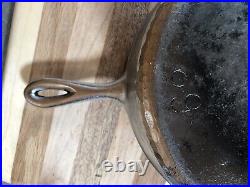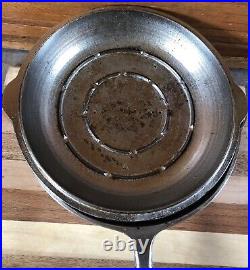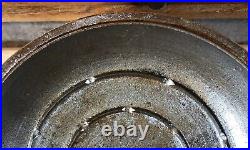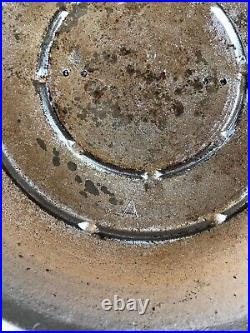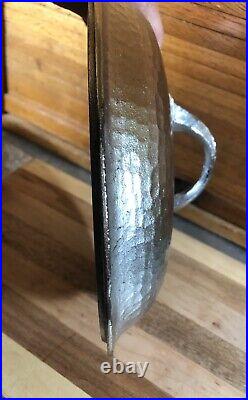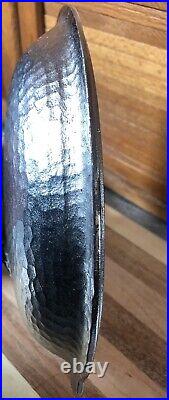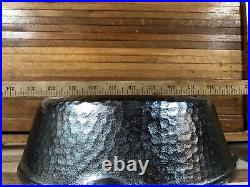 This is a beautiful Nickel Plated Chicago Hardware Foundry (CHF) Chicken Fryer. The exterior is beautiful with minor loss of plating along the lip of the lid, and near the handle of the skillet. The skillet exterior has some carbon deposits but has close to 100% plating. There are no major issues but this item may have a casting flaw, staining or light scratches/signs of use and some superficial pitting on the interior cook surface. The interior top of the skillet measures 10in across, and is 3in deep.
The bottom does have some movement/is not flat. This is a great, high quality piece of cookware!