Chicago Hardware Foundry Hammered Plated Cast iron Chicken Fryer Set, Restored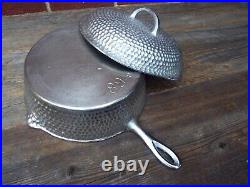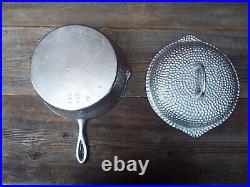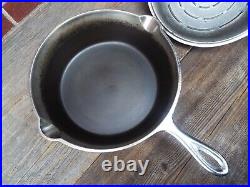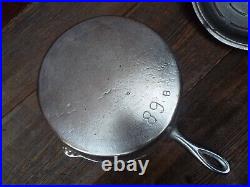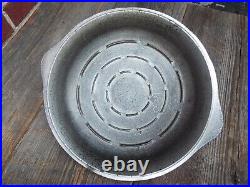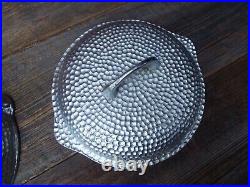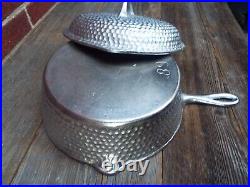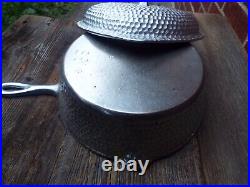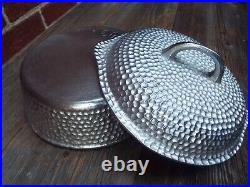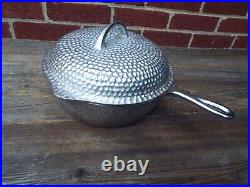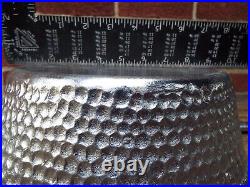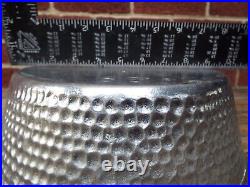 CHF hammered cast iron chicken fryer (deep skillet) set. Pot is marked 89, lid 88. Top of the pot is a little over 10 across not including the spouts.
Plating is close to 100% on the exterior. No plating below the spouts, which has been seasoned.
Some plating loss under the lid, which has been lightly oiled. No glaring issues to mention, but there may be a casting flaw, staining, or other scratches / signs of use here or there. Set has not been used since the restoration process. Photos were taken outdoors in natural light and are a big part of the description. Pot has a wobble / not flat.
I've restored hundreds of pieces of cast iron cookware. All go through lye (unless plated) to remove any crud, organic material, seasoning, etc. Then I run them through the electrolysis process to remove any corrosion, rust, impurities, etc. They are scrubbed by hand using dish liquid, stainless steel scouring pads, stainless steel brushes, and magic erasers under cold water to bring them back to the bare metal finish.
Finally, all pieces are run through three rounds of seasoning using vegetable shortening. Cast iron cookware will last hundreds of years and generations if properly taken care of. These are beautiful, heirloom quality pieces made right here in the USA. Will be bubble wrapped and surrounded by packing material to ensure that they don't shift in transit. They are not making cookware like this anymore, and I would consider it tragic if anything were to happen to these in transit.
Just contact me before to make sure we can make arrangements that work for both of us and I'll add the option to the listing. If you have any questions, need additional pictures, or anything else please message me. Thank you for viewing this listing.