Griswold 9 cast iron skillet Slant Logo 710E Heat Ring (pan)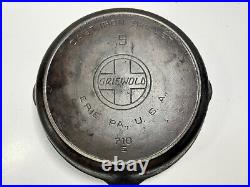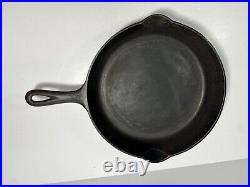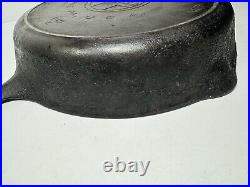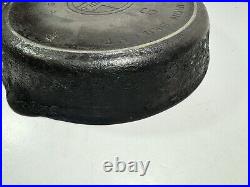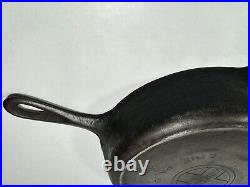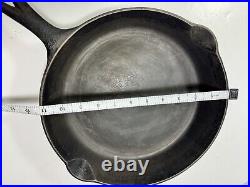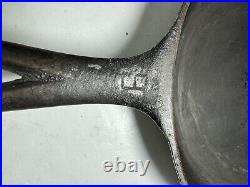 This Griswold 9 cast iron skillet is a vintage piece with a slant logo and heat ring. Model 710E The pan has a round shape and a black color. It is compatible with induction, electric, and gas stove types. The set includes a skillet/griddle and the item is 11 inches wide. This collectible cookware item is perfect for antique enthusiasts and collectors.
The brand, Griswold, is renowned for producing high-quality cast iron items. Has two pour spouts one on each side no cracks it lays perfectly flat no issues.