New Lodge Cast Iron 12 Camping Round Kickoff Grill, USA Shipping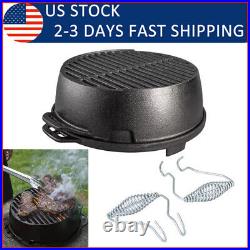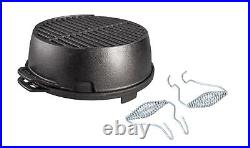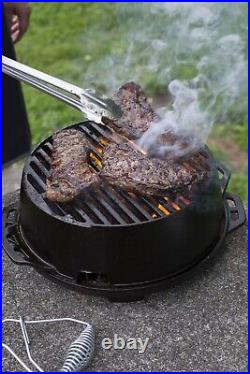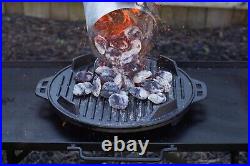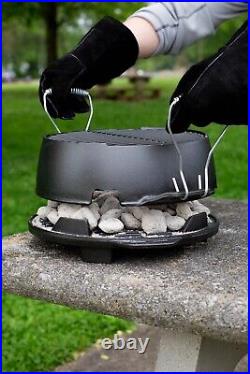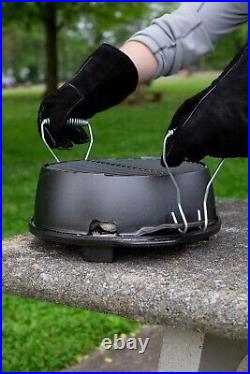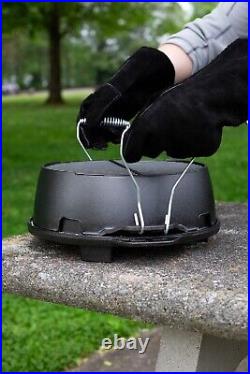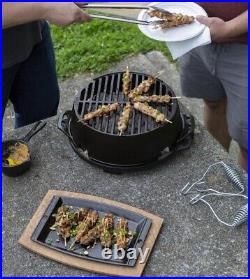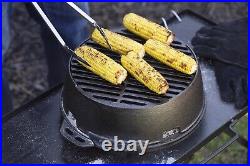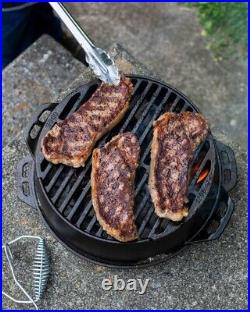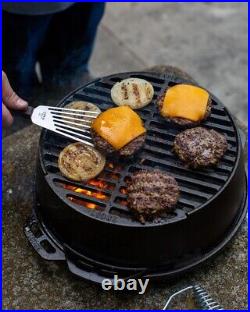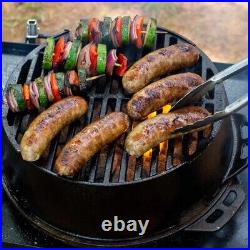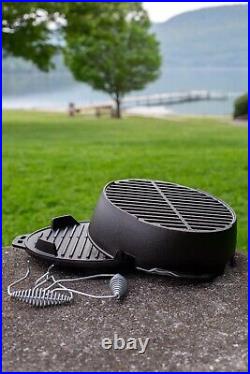 Grab this grill to kickoff the weekend, use on your next vacation, or to christen the first game of the season. This portable cast iron grill brings the fun to any gathering. Made of two pieces of cast iron that require no assembly, its easy-to-use design allows you to simply twist to adjust the draft as you cook.
Lodge's naturally seasoned cooking surface is ready to help you kickoff memorable moments. Comes with a set of Steel Hook & Carry Handles for a secure, safe grip when lifting and moving around the campsite. This grill is the little brother to the Lodge L410 Sportsman Hibachi Grill. Seasoned w/100% natural vegetable oil.
Two-piece design allows for coals to be added. Twist top piece of cast iron to adjust airflow. Superior heat retention requires less charcoal. Comes with a set of steel hook & carry handles.