Seasoned Cast Iron Oven/Casserole, 6 Quart, Cast Iron Black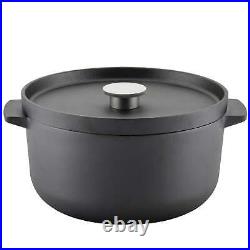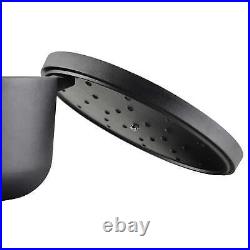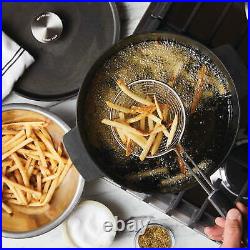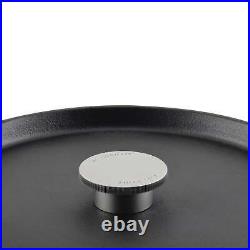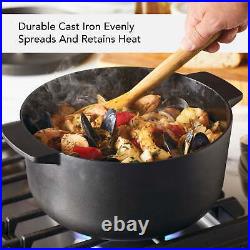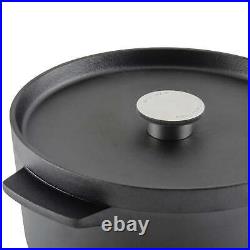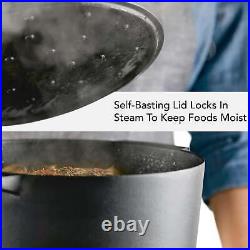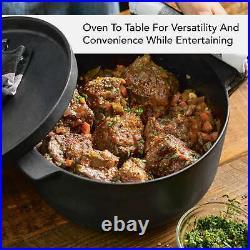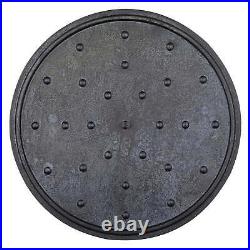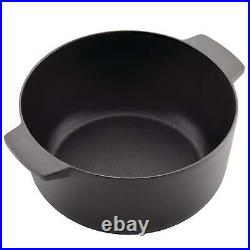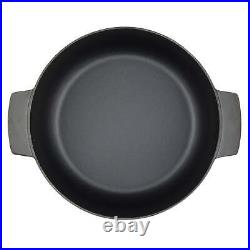 Slow cook, bake, or roast flavorful meals with the Seasoned Cast Iron Oven. Crafted from durable cast iron for its long lasting performance, this kitchen work horse is designed to evenly distribute and retain heat, and will provide a lifetime of cooking casseroles, braising ribs, and bread baking.
The large, seasoned oven also comes with a self basting lid to lock in steam, keeping foods moist. Plus the even heat of the cast iron is ideal for baking sourdough bread, cornbread, and more. Induction compatible, broiler safe, and oven safe to 500°F, this durable cast iron oven can also be used on the grill or open fire for ultimate cooking versatility. HEAT RETANING POT: This incredibly durable cast iron oven brings on super even heat and great heat retention for braises and one pot meals READY TO COOK: Conveniently preseason cast iron oven can be used right from the box and works great as a braiser, casserole pan, or chili pot SELF-BASTING LID: oven lid features a dimpled interior to collect and redistribute moisture for rich, delicate, fall off the bone meals INDUCTION COMPATIBLE: Cast iron oven is safe for use on all cooktops OVEN SAFE: Versatile oven is broiler safe and oven safe to 500°F for stove to oven cooking.