WAGNER Cast Iron Long Griddle, NO 9, circa 1891-1914, (20.75x9.5)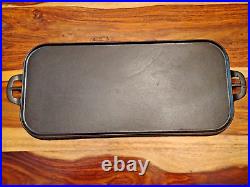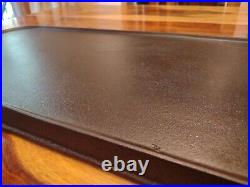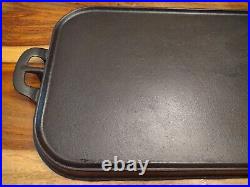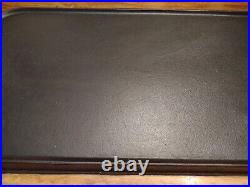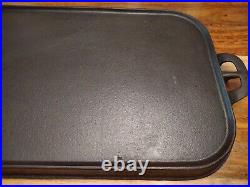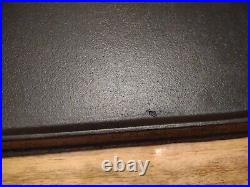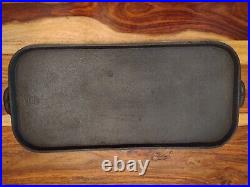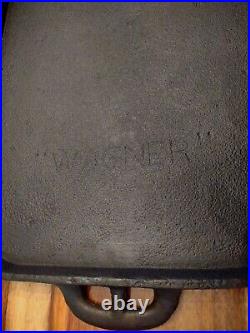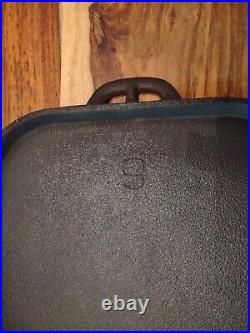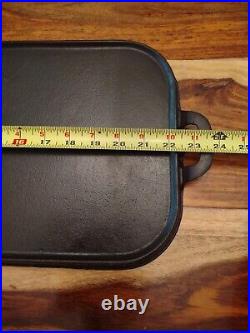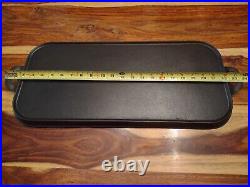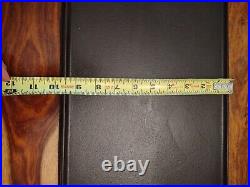 Griddle does have a wobble. This is great to use in your BBQ grill on the camp fire. Dimensions of the cooking surface is 9.5" wide x 20.75" long. Outer edge of handle to handle is 23.75. Cooking surface is smooth with some casting flaw on edge seam (see photos).
Underside has carbon staining and minor sulfur pitting, but the markings are easy to read.